Global Emerging Markets Debt
EMERGING MARKETS BOND FUND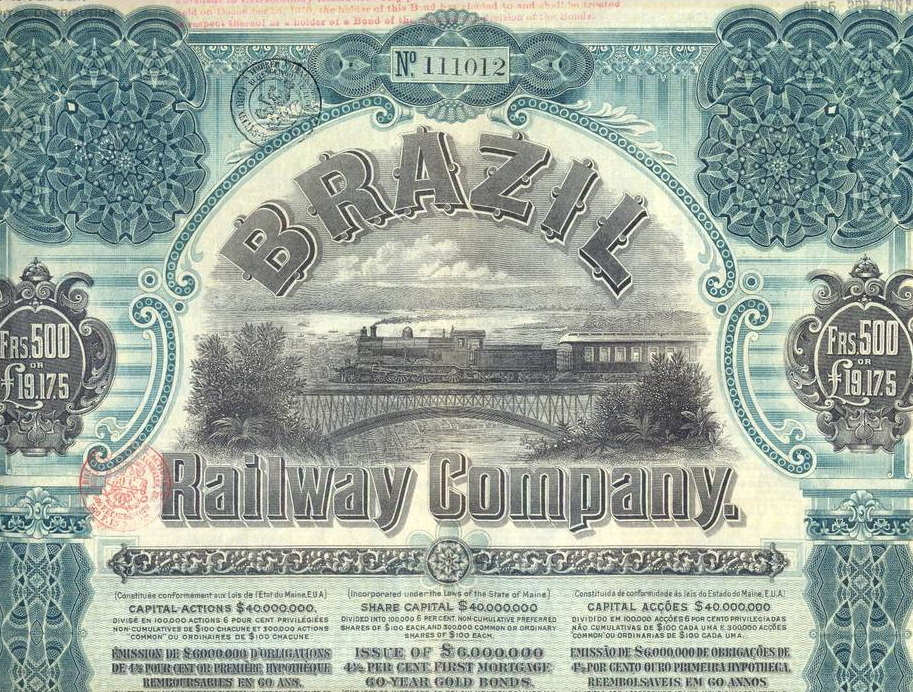 The Federal Reserve (Fed) raised its target rate by 0.25% to 1.5% in December, in a decision taken with a majority of 7-2. The median "dot plot" showed an unchanged expectation for three further rate hikes in 2018. Two-year treasury yields continued to climb, by 10...
read more
The objective is to achieve a long term rate of return on your investment. The Fund seeks to achieve this by investing in Debt Securities issued by emerging market governments or companies which derive their business from these.
Targeted sources of outperformance:
• 20% from positioning on global market drivers

• 60% from country selection

• 20% from relative value opportunities across countries' curves
Argentina

8%

Indonesia

7%

Brazil

6%

China

5%

Saudi Arabia

5%

Mongolia

4%

Ivory Coast

4%

Colombia

4%

Turkey

3%

Other

3%
The aim of the F&C Emerging Markets Bond Fund is to provide a capital return over the long term which exceeds that which an investor might typically expect from investments in the debt securities of developed market issuers. This objective is targeted through investment primarily in a diversified portfolio of listed and unlisted debt securities issued by governments, financial institutions, companies or other entities domiciled in emerging market countries.
Investment Profile
Investment Focus
Investment Objective
Investment Horizon
Risk Level
Management
Fund Structure
Fund Type
Inception
Base Currency
Currency Classes
Minimal Init. Investment
Emerging Market Debt
Emerging Markets
Bonds
1-3 Years
Medium
Investment Team
SICAV
UCITS IV
2003
USD
USD, EUR
USD Equivalent of EUR2,500
Dealing
Prenotice (Buy)
Prenotice (Sell)
Cut-off Time
Load Fee
Annual Management Fee
Ongoing Charge
Income Distribution
Domicile
Regulator
Custodian
Administrator
Audit
Daily
1 Business Day
1 Business Day
06:00AM CET
Up to 5%
1.25%
2.08%
Annual Distribution
Luxembourg
CSSF
Bank of America
State Street Bank Lux
PwC
KIID
Key Investor
Information Document
Inquiring more information or subscription details - EM Bond Fund
Disclaimer: FMG (MALTA) Ltd. ("FMG") is licensed by the Malta Financial Services Authority ("MFSA") as a category 2 Investment Services Provider as provided in the Investment Services Act Chapter 370 of the Laws of Malta. FMG is authorized to act as a full scope alternative investment fund manager ("AIFM") in terms of Directive 2011/61/EU of the European Parliament and of the Council on alternative investment fund managers ("AIFMD"). This summary is for information purposes only and does not constitute an offer to sell or a solicitation to buy. Citizens or residents of the United States and India may not invest in these Funds. All Funds may not be marketed to Swiss citizens or residents except those considered as "regulated qualified investors" by the Swiss Collective Investment Schemes Act and the Swiss Collective Investment Schemes Ordinance. All Funds are not to be marketed to EU or EEA investors. Investors who wish to obtain information on these funds will only be provided any such materials upon receipt of an appropriate reverse solicitation request in accordance with the requirements of the EU AIFM Directive, Swiss Law and/or national law in their home jurisdiction. Opinions and estimates constitute the manager's judgment and are subject to change without notice. Past performance is not indicative of future results. Investments in Emerging Markets should be considered high risk where a portion or total loss of capital is conceivable. No assurance can be given that the investment objective will be achieved or that an investor will receive a return of all or part of his/her initial capital, and investment results can fluctuate substantially over any given time period. Please refer to the relative fund's prospectus which contains brief descriptions of certain risks associated with investing in the fund. Questions should be directed to your local representative or financial advisor. This document may not be reproduced, distributed, or published for any purpose without the prior written consent of the manager. All information contained in this communication is as provided by FMG (MALTA) Ltd. Return chart: F&C Emerging Markets Bond Fund Class A, ISIN LU0168601234, MSCI World Index, JP Morgan EMBI+ Index (USD) 2013-11-29 to 2017-12-31, data source: Bloomberg. Exposure chart is updated January 2018. Copyright (C) 2018 FMG. All rights reserved.