Dear Friends,
The third quarter of 2016 continued on a similar path as the previous quarter on a positive trajectory. As we had commented in our previous newsletter, momentum in EM has finally picked up and we are now witnessing double-digit equity market returns for most of the countries in this space. FMs failed to join the Q3 rally as flow of funds were directed to the EMs. With Europe at a loss as to what the next steps are post BREXIT, and the US embroiled in a never-ending saga of "rate rise or no-rate rise" (not to mention the most ludicrous presidential campaign ever!), focus has finally shifted towards the real drivers and contributors of economic growth – Emerging Markets.
The darling of investors – the S&P 500 – has returned a mere 6% this year, wilst MSCI EM and MSCI BRIC returned double that. If you look at valuations, both generic EM benchmarks are trading roughly at a P/E ratio of 15x, with the S&P 500 trading at 20x, or a 25% premium! Following BREXIT, the main EM ETF got the biggest one day flow in 27 months. (below chart)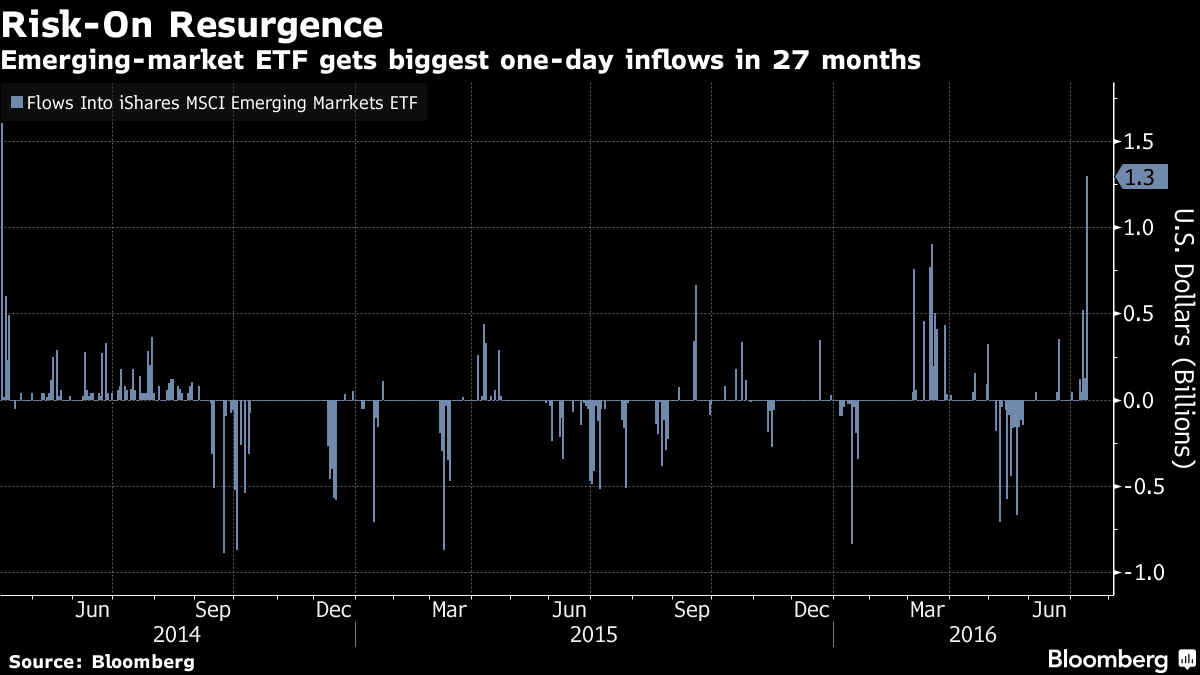 In September, we attended the annual
Fund Forum Africa Conference
held in London as guest speakers. We discussed at length the recurring challenges that businesses face in Africa, but also highlighted the incredible economic, demographic and social growth that Africa is currently undergoing.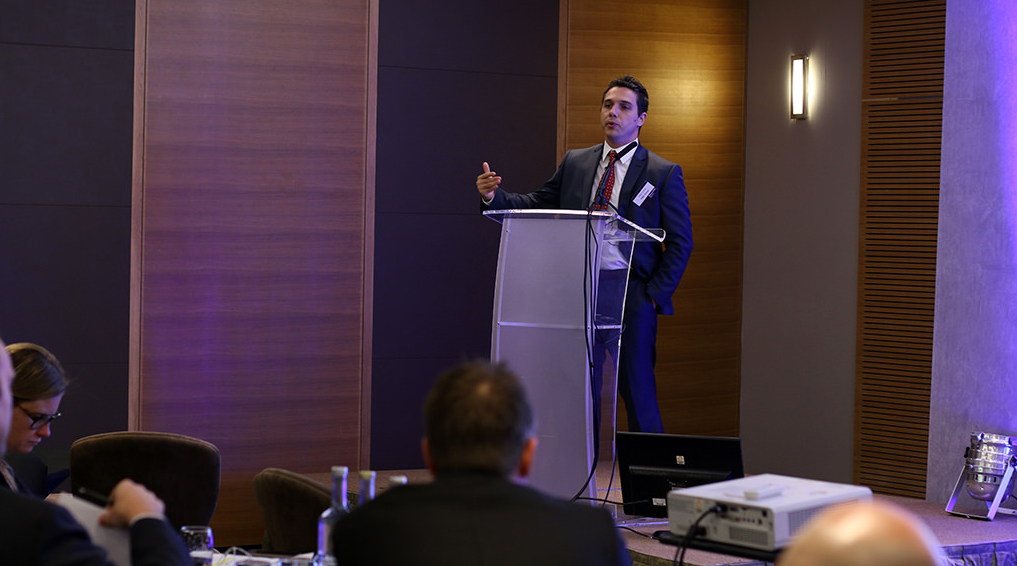 In September we visited Russia, attending the Prosperity Conference in Moscow. The sentiment was very positive across the managers. With fundamentals finally turning the corner after months of difficulty post sanctions, the tide is now turning and we are confident that the cheaper valuations will now finally come into play, which will make Russia one of the best long term equity market plays. Russia is one of the best performing markets this year, and rose a whopping 32% YTD.
FMG will once again be on the road during the last three months of the year. We will be visiting South Africa, Mauritius, Zimbabwe, Kenya, Cyprus, Israel, Oman, Dubai, China, Hong Kong, Philippines, Singapore, Thailand and Malaysia among others – so do make sure to let us know where you'll be so we can come and visit!